Tap Truck Your Event
Tap Truck is the mobile bar service for your wedding, party or special event.
✔ Select the craft brews, wines, ciders or cocktails your guests might want to enjoy.
✔ Receive recommendations on customized alcoholic beverage selection.
✔ Pick the perfect vintage truck to match your event's style!
✔ Leave the rest to us! 
Get Started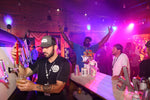 Book Tap Truck Today!
Ready to roll for weddings, birthdays, parties, and corporate events.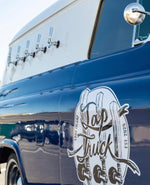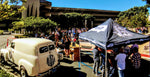 The Adventure
Our passion and love for classic trucks, artisans and serving  the best local craft beverages led to the creation of Tap Truck here on Long Island. When we found our 1959 Chevy panel truck we knew "if we built it they would come". Getting to work on the paint, the keg system and restoration has been a fun project and we our excited to build our fleet. We hope to spread our shared passions to our hometown one event at a time. We look forward to sharing our mobile bar and serving at your next event soon! If you see us on the road give us a thumbs up.
Find Out More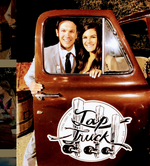 Meeting Your Event Needs
Beer & Wine, Champagne, Cocktails, Non-Alcoholic Drinks, and Cold Brew Coffee